Applications
High Temperature Processing
Market Segment
Application
Sintering is the heating of powder to fuse the particles into a solid material end product. The sintering temperature varies and needs to be high enough to cause fusion without melting the particles. Examples of some applications of sintering include creating technical ceramics and the fusion of metallic powders under high pressure conditions. Due to the wide variety of applications in which sintering trays are employed,Elmet Technologies (formerly H.C. Starck Solutions) provides trays suitable for superior performance under extremely high temperatures in vacuum, reducing, or inert furnace conditions.
Market Segment
In the engineering and manufacturing industries, the use of furnaces is common, which poses the need for sintering trays able to withstand high-heat conditions. Elmet Technologies (formerly H.C. Starck Solutions) produces a diverse array of sintering trays that can be applied to unique furnace processes. Markets that require extremely high temperature materials processing in various production conditions can choose from Elmet Technologies' (formerly H.C. Starck Solutions) supply of metals (pure and alloyed) to create high-performing sintering trays. Elmet Technologies (formerly H.C. Starck Solutions) has almost a century of experience in designing products using quality refractory materials, some of which will be described further.
Materials & Specifications
Elmet Technologies (formerly H.C. Starck Solutions) is a specialist in fabricating high-performing sintering trays using an array of refractory metals. Sintering trays can be crafted to unique structural specifications to meet your individual purposes. The choice of materials include pure molybdenum (Mo), molybdenum-lanthanum (MoLa) and titanium-zirconium-molybdenum (TZM). We also offer sintering trays in tungsten (W).
If you want to learn more about our sintering tray products or have any specific questions about your unique sintering applications, please fill out the RFQ form on-page on our website. You can also contact our highly experienced representatives from our Customer Support and Engineering Team, who would be happy to help.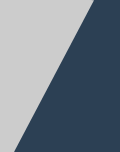 Related Brochures
Request a Quote
Please fill in the boxes on the contact form and a member of the team will contact you directly for a quotation.