Our experience
> 50 years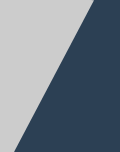 Our Key Materials & Markets
Aerospace & Defense
Molybdenum
Molybdenum TZM
Molybdenum MHC
Mo30W
Electronics (Flat Panel Display)
Industrial/Glass
Molybdenum
MoZrO₂
La-doped Molybdenum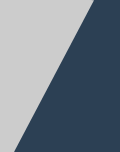 Our Key Equipment
Extrusion Press
Our 5,000mt Lowey Hot Metal Extrusion Press provides toll conversion of alloys serving aerospace, oil & gas, superconductor, automotive, and electronic industries.
Our range of flexibility encompasses almost any size and near-net-shape in almost any metal you can imagine. We are one of the few suppliers worldwide able to extrude pipe with integral flanges. Efficient use of materials, close attention to quality and a flexible production program mean that we can often deliver a first class product precisely to customer specifications in as little as two weeks.
Laser Powder Bed Fusion
Additive Manufacturing techniques such as Laser Powder Bed Fusion (L-PBF) enable advancements in part performance and manufacturability of refractory metal parts. H.C. Starck Solutions has acquired a Renishaw AM 400 L-PBF machine to conduct parameter development and component printing of various refractory metals and alloys to service the aerospace, biomedical, and industrial industries. The Renishaw AM 400 has a build volume of and 250 x 250 x350 mm build volume and is equipped with one 400W laser.
Rotary Forge
Our GFM forge is CNC controlled assuring process repeatability from one billet to the next. We specialize in high temperature materials including molybdenum, nickel, and cobalt alloys for glass melting electrode manufacturing, defense, and industrial products.
High fabricating efficiency and the lowest possible reject rate are essential when working with expensive, high-performance materials. Our advanced process for precision forging that saves costs, materials, waste, and time.
Contact Us
Please feel free to fill in the contact form at any time and an appropriate member of the H.C. Starck Solutions team will reach out to you in due course.
If you would like to speak with someone directly in your region, the relevant contact information is below. You may also reach our customer service team here: +1 480 977 6108