Applications
Our diverse extrusion services can meet the needs of virtually any application. Our highly qualified staff of engineers and production developers can assist with specifications for your material process and design needs.
Materials & Specifications
H.C. Starck Solutions uses a 5,000 metric ton extrusion press to extrude rods, tubes and complex cross sections ranging from 152-432mm (6 – 17in) in diameter. Billets can be preheated to temperatures up to 1925°C (3500°F) using gas-fired or inert atmosphere induction furnaces. Extrusion ram speed can be controlled between 1.27-203mm/sec (0.05-8.0 in/sec).
We work with a broad range of materials including many which are traditionally difficult to extrude, such as the following:
Copper and Copper Alloys
C10100 | C15000 | C16200 | C17200 | C17500 | C18200
C63000 | C70600 | C71500 | Copper – Niobium
Stainless Steels
300 series | 400 series | 15-5 PH | 17-4 PH | Duplex
Nickel Base Alloys
C276 | 400 | 625 | 718 | 800H | 925
Titanium and Titanium Alloys
CP2 | 6AI-4V
Refractory Metals
Molybdenum and Molybdenum Alloys
Tantalum and Tantalum Alloys
Niobium and Niobium Alloys
Chromium
Aluminum Metal Matrix Composites
Composite Billets
Superconducting Materials
Clad Materials
Other materials are available on request.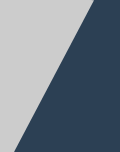 Related Brochures
Contact Us
Please fill in the boxes on the contact form and a member of the team will contact you directly for a quotation.