100 Years of Refractory Metals Expertise
In 2020, H.C. Starck Solutions proudly celebrated their centenary, marking 100 years of refractory metals expertise and metallurgical excellence. A centenary is always worth celebrating – read more about the exiting path of the company in our Company History section.
Our Corporate Principles
Based on the analysis of H.C. Starck Solutions strengths and opportunities, several strategic principles were developed which guide us in everything we do and build the foundation for our corporate culture. It is key to our company's success that we live shared values and strive for the same goals. The Corporate Principles illustrate these values and goals and spread them throughout the company. They are binding for all employees worldwide at any time.
Practice-Centered Research
H.C. Starck Solutions is working on the innovative products of tomorrow and beyond with intensive research and development. H.C. Starck Solutions employees around the world work on developing new materials, products, and innovative applications with promising future potential. H.C. Starck Solutions holds several hundreds of patents worldwide, from innovative high-tech materials to process-controlled production and customer-specific product solutions.
Customer-Specific Particle and Component Design
Our core competence in powder metallurgy is the customer-specific design of chemical and physical properties, including particle size, surface structure, granularity, and consistency of the technology metals (also called refractory metals) tungsten, tantalum, niobium and molybdenum. We then mechanically condense, press, sinter, and roll the powders into metal bars. Using special metalworking techniques, we turn these metal bars into customer-specific components, whose unique chemical and physical properties make them virtually indispensable in many key technologies.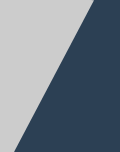 Our Locations