Applications
High Temperature Processing
Market Segment
Applications
H.C. Starck Solutions heating elements are suitable for high temperature furnaces in vacuum, reducing, or inert atmospheres, chemical reaction furnaces in vacuum or other atmospheres.
Common industrial applications include:
Brazing
Heat Treatment
HIPing
Melting
Pre-heating for metalworking
Powder Processing
Sintering
Tempering
MIM (Sintering/Debonding)
Other applications include nuclear fuel pellet production, high pulse magnet research applications, and heat treatment of medical devices and aerospace components.
Materials & Specifications
H.C. Starck Solutions provides uniquely designed furnace components and fixtures to suit any customer specifications. Heating elements can be produced from a wide range of refractory alloys for high-temperature processing. These include molybdenum, tungsten, tantalum, and alloys such as MoLa, TZM, molybdenum-hafnium-carbide (MHC) and molybdenum-tungsten (MoW). Other advantages include resistance to warpage and high-temperature recrystallization.
Offering superior mechanical durability, high ductility and toughness, high thermal and electrical conductivity, and uniform thermal expansion properties H.C. Starck Solutions refractory metals are the ideal solution for furnace applications up to 2000 C.
Drawing on our expertise in refractory materials, H.C. Starck Solutions provides bespoke components and fixtures to suit any high-temperature process. As well as heating elements, we manufacture a full range of furnace components and fixtures, including heating racks/furnace racks, hangers, supports and feed-throughs. To find out more about heating elements or other furnace components from H.C. Starck Solutions, complete the form below, or get in touch with your local H.C. Starck team via our contact page.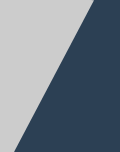 Related Brochures
Request a Quote
Please fill in the boxes on the contact form and a member of the team will contact you directly for a quotation.