Applications
High Temperature Processing
Market Segment
Application
Often, intermediate or finished goods undergo extremely high furnace temperatures during annealing and sintering. High-performing furnace boats are necessary to hold these products during these processes. Strength, durability, and customizability are the primary advantages of H.C. Starck Solutions' furnace boats.
H.C. Starck Solutions' furnace boats are made of molybdenum alloys and have exceptional retention of their shape at annealing temperatures which often exceed 800°C or 1472°F. Additionally, resistance to creep deformation is a design priority for our furnace boats, ensuring longevity in service throughout multiple heat treatment processes.
Market Segment
High quality furnace boats contribute to the functioning of a range of markets that take part in manufacturing. Furnace processing is often required during the production of large components in manufacturing. Thus, furnace boats can span many different industries that rely on thermal processing by furnace. From construction projects to engineering machinery, the use of heat to form materials or change a material's structural properties (such as strength and ductility) is a ubiquitous practice for producing goods today.
Materials & Specifications
H.C. Starck Solutions provides a range of metals and alloys used to make custom-designed furnace boats to meet your unique process requirements. H.C. Starck Solutions relies on molybdenum as the primary metal alloy for furnace boats because of its outstanding mechanical retention at the very high temperatures necessary for annealing and sintering.
Molybdenum in furnace boats can either be pure or made into an alloy with tungsten, lanthanum, and titanium-zirconium to cater to specific application needs. Advantages of this customization of molybdenum alloys for unique applications include lower adhesion, abrasiveness, and chemical cross-reactivity.
With almost one hundred years of developing furnace assemblies and components with superior metal and alloy materials, H.C. Starck Solutions provides the highest quality service and knowledge base for your furnace purposes. If you have any questions or want to learn more about our furnace boats, please do not hesitate to fill out the RFQ form on-page. Alternatively, you can reach out to our highly experienced Customer Support and Engineering Team.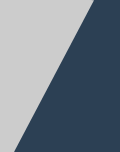 Related Brochures
Request a Quote
Please fill in the boxes on the contact form and a member of the team will contact you directly for a quotation.