Applications
High Temperature Processing
Market Segment
Application
H.C. Starck Solutions' evaporation boats are available in tungsten and molybdenum. They are designed to be durable and robust, with long operating lifetimes and to ensure consistent smooth and even spreading of the molten metals. Vacuum deposition of metals is an excellent way to create thin metal films, even over large areas. Evaporation boats are a must for any metalizing applications, including the creation of small components, flat films and products that require very pure metal content.
Materials & Specifications
The right choice of material is key for evaporation boats. When choosing between tungsten and molybdenum, the main considerations are the vapor pressure of the material to be deposited, required electrical conductivity and necessary melting point. All three materials have excellent conductivity and very high melting points. There is no risk of the boat material causing contamination during the deposition process with sufficiently low vapor pressures.
To find out which type of evaporation boat is best for your processing, fill out the RFQ form today. Reach out to H.C. Starck Solutions' Customer Support and Engineering Team to discuss your custom designs and technical specifications for the optimal product for your application.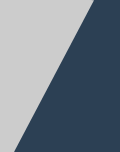 Related Brochures
Request a Quote
Please fill in the boxes on the contact form and a member of the team will contact you directly for a quotation.