Applications
Additive Manufacturing
Biomedical Components
Heat Management
Munitions
Propulsion
Radiation Management
Market Segment
Applications
In recent years, metal additive manufacturing has evolved beyond rapid prototyping applications and is now used to manufacture a range of complex, high-performance engineering components. AM techniques are supremely versatile: as well as providing a means to produce geometrically complex pieces, they can provide an economic route for lower volume products and dramatically improve material utilization in expensive materials.
With AM technology improving rapidly, the pool of possible AM applications increases every day. Elmet Technologies (formerly H.C. Starck Solutions) refractory metal powders are currently used to produce components for biomedical, propulsion and heat management systems, among others.
Materials and Specifications
We specialize in the production of refractory metal powders, in both pure and alloyed forms.
Typical properties of AM Powders
Property
Unit
Nb
Mo
Ta
W
Purity
%
>99.95
>99.95
>99.95
>99.95
Mean Particle
Size D50
μm
20-30
20-30
20-30
20-30
D10/D90
μm
10/40
10/40
10/40
10/40
Bulk density
g/cc
4
5
8
10
Hall Flow
s/50g
14-16
8-10
5-9
5-8
Oxygen
ppm
1500
400
300
250
Our customized portfolio includes a range of alloys, including tantalum alloys (Ta-3W, Ta-10W), molybdenum alloys (TZM, Mo-La, Mo-Re), tungsten alloys (WHA, W-Re), and niobium alloys (Nb C-103).
Our considerable R&D capabilities enable us to continuously develop new custom alloys and methods to solve customer problems. H.C. Starck Solutions refractory metal powders offer unique advantages:
High purity
High bulk density
Spherical or flake powder morphology
Exceptional flowability
Low oxygen content
PSD optimized for specific printing methods
Volumes from laboratory to production scale
With our unique understanding of refractory metals, we can help customers find the optimal materials and AM methods to meet their application requirements. To find out more about our high-performance powders for additive manufacturing, get in touch with a member of the Elmet Technologies (formerly H.C. Starck Solutions) team today.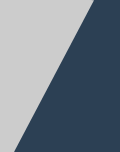 Related Datasheets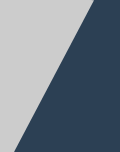 Related Brochures
Request a Quote
Please fill in the boxes on the contact form and a member of the team will contact you directly for a quotation.