Application
The use of discs and squares in industrial processing is primarily to help with heat management in the manufacturing of parts for electronics or aerospace components. The discs/squares can act as either heat spreaders or heat sinks and are proven technology in producing high-quality components.
Discs sizes range from 1 – 150 mm and 200 mm for squares, so Elmet Technologies (formerly H.C. Starck Solutions) can also provide products and plates for large area applications. For certain materials, like tantalum, it is possible to create larger discs up to 37" for sputtering targets or blanks. Discs/squares can be plated, milled or etched as required.
Market Segment
The primary use of discs/squares is for high value manufacturing across a range of industries. As tungsten and molybdenum have excellent thermal compatibility with silicon, discs/squares from these materials are ideal for a range of semiconductors and electronics manufacture, including the creation of hybrid circuits, silicon-controlled rectifier diodes and transistors. Other applications include the use of discs as wear plates.
Materials & Specifications
When choosing the right disc/square material, key considerations include matching the coefficient of thermal expansion (CTE) to that of the semiconductor substrate. Molybdenum and MoCu composites are an excellent match for semiconductor substrates and ceramics with a stable CTE from – 55°C through 900°C. It is also compatible with plating processes. While tungsten still has good thermal compatibility with silicon, it has a lower CTE and can still be used for plating processes.
Elmet Technologies (formerly H.C. Starck Solutions) has also pioneered the development of laminates – two clad material systems that use molybdenum as the main component such as Cu-Mo-Cu. They offer a range of CTEs, good thermal conductivity, high mechanical rigidity, corrosion resistance and superior adhesion characteristics when joining parts together. Laminates are particularly useful for heat sink applications.
Find out how Elmet Technologies' (formerly H.C. Starck Solutions) high-quality products and custom solutions can improve the quality and precision of your manufacturing process. Fill out the RFQ form to find out more or reach out to our highly experienced Customer Support and Engineering Team.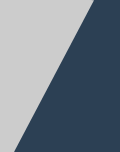 Related Datasheets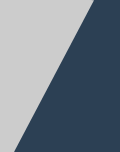 Related Brochures
Request a Quote
Please fill in the boxes on the contact form and a member of the team will contact you directly for a quotation.