Applications
Balance & Vibration Control
Market Segment
Application
Vibration dampeners are a necessary component to protect mechanical systems from damaging noise and minute movements that these systems intrinsically generate. Specific applications where vibrations pose a challenge are in aerospace and aviation technology. For example, flight control systems produce vibrations through organic functioning, which can be compromising to the entire system and its performance. We engineer our tungsten vibration dampeners to meet high standards and a diverse range of shapes. Thus, our vibration dampeners can be applied to the distinctive designs of aircraft and vehicle components such as wings, rotor blades, and combustion engines or in industrial applications such as boring bars that can reduce chatter and improve machining finishes.
Market Segment
The aerospace and defense markets heavily rely on effective vibrational dampeners. A common industry challenge in these markets is damage to critical mechanical parts of aerospace machinery because of unavoidable vibration due to normal functioning. H.C. Starck Solutions addresses this and optimizes the protection of parts from vibration by integrating dampeners to restrict damaging movement. Our vibration dampeners are made of tungsten (W) alloys that are customizable to specific client requirements and unique circumstances, making H.C. Starck Solutions an ideal collaborator for your vibration dampening needs.
Materials & Specifications
H.C. Starck Solutions fabricates our vibration dampener products out of tungsten combined with metals like nickel (Ni) or iron (Fe). These alloys are also known as tungsten heavy alloy (WHA). WHA is considered an exceptional metal for engineering purposes. H.C. Starck Solutions creates this high performing alloy by sintering tungsten alloy powders and machining the final parts to the demanding tolerances of the customer specification.
If you want to learn more about our vibration dampener products or have any specific questions about performance in specialized vibration dampening applications, please fill out the RFQ form on-page provided online. Our Customer Support and Engineering Team representatives are highly experienced and are also available for you to contact to help you meet your specific engineering requests.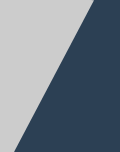 Related Datasheets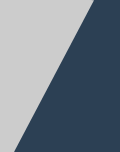 Related Brochures
Request a Quote
Please fill in the boxes on the contact form and a member of the team will contact you directly for a quotation.