Applications
Flat Panel Display
Other Electronics
Semiconductor
Market Segment
Materials
DynaMo
MoNb
MoTi
MoW
Ta
W
Applications
Common uses for refractory metal sputter targets include:
Diffusion barriers: Molybdenum, and tungsten thin film layers can prevent inter diffusion between two materials in electronic devices.
Electrodes: Molybdenum and tungsten thin films are deposited for their resistivity and good ohmic contact properties.
Optical coatings: Reactively sputtered niobium films have a desirably high refractive index and low absorption.
Market Segment
Key markets for sputtering include many electronic sectors such as semiconductor, flat panel display, touch screens, photovoltaics and electo-chromic glass. Many of these applications require extreme purity (> 99.95 %) with chemical and metallurgical uniformity. H.C. Starck Solutions consistently provides such materials to give the best performance for physical vapor deposition.
Materials & Specifications
We supply pure tungsten sputter target plates at purity levels of up to 99.95% at full density with fine uniform grain size through the thickness.  Our pure molybdenum sputter targets are offered in both planar and tubular configurations with purity levels of up to 99.95%.  Other materials are also available including MoW, MoNb and our exclusive DynaMoTM alloy for touch screen applications.
Could your manufacturing benefit from the expertise of the world leaders in refractory metal technology and manufacturing? Do you need sputtering targets in a range of sizes? H.C. Starck Solutions can provide all of this. Contact our Customer Support and Engineering Team to find out how or fill in the online RFQ form today with details of your applications and any queries and we will contact you as soon as possible.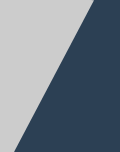 Related Datasheets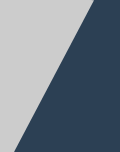 Related Brochures
Request a Quote
Please fill in the boxes on the contact form and a member of the team will contact you directly for a quotation.