Applications
Fusion Energy
Heat Management
Radiation Management
Market Segment
Application
Shielding parts are important in medical and industrial applications for protecting humans. They are often employed to shield patients or operators of complex technology from potentially dangerous sources of exposure like electromagnetic radiation used in applications like radioactive source containers, syringe covers for radioactive isotope injection, collimators, and shielding for high energy cancer therapy or manned spacecrafts.
Shielding parts are also critical in protecting delicate electronics from the damaging effects of radiation. Applications in this field might include shields for orbital satellite systems, aircraft avionics, and guidance systems or oil well logging instrumentation.
Market Segment
H.C. Starck Solutions has manufactured high-performance shielding parts using refractory metals for markets like medical and aerospace for over five decades. These years of expertise have enabled H.C. Starck to provide innovative solutions to improve the efficiency of conventional shielding parts.
Materials & Specifications
H.C. Starck Solutions' shielding parts employ high-density refractory metals and alloys. These include metals like tantalum (Ta) and tungsten (W), as well as tungsten heavy alloy (WHA) and molybdenum.
H.C. Starck Solutions is a leading supplier of cutting-edge shielding parts for radiation and heat protection. If you want to learn more about our shielding parts or have specific queries, please fill out the RFQ form on-page on our website. You can also contact our highly experienced representatives from our Customer Support and Engineering Team.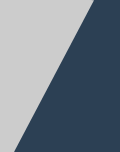 Related Datasheets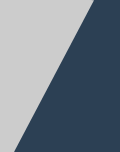 Related Brochures
Request a Quote
Please fill in the boxes on the contact form and a member of the team will contact you directly for a quotation.