Applications
Biomedical Components
Crystal Growth
Flat Panel Display
Heat Management
High Temperature Processing
Other Electronics
Propulsion
Radiation Management
Semiconductor
Sputtering
Superconductivity
Market Segment
Materials
CuMoCu
MoLa
MP35N
NiMoNi
Ta
TZM
W
Applications
We generate plate, sheet, and foil intermediate goods for a wide range of end-use cases. Our tantalum sheets and foils are ideal for the chemical processing industry (CPI), where customers deploy them as linings for columns, tanks, reactors, and vessels, as well as for heat exchanger components and for other applications where corrosion-resistance is a necessity.
H.C. Starck Solutions' molybdenum and tungsten plate, sheet, and foil are commonly used in high temperature industrial applications such as vacuum furnace hot zone assemblies, boats, trays and racks where the high temperature mechanical properties make them a logical choice. The high density, high stiffness, and radiation attenuation of tungsten and molybdenum sheet makes it ideal for use in medical imaging equipment to reduce x-ray scatter, reduce x-ray dosage and improve image quality.
Our copper-clad molybdenum (CuMoCu) is a roll-bonded laminate exhibiting outstanding combinations of characteristics, including CTE match with ceramics, high thermal conductivity, high mechanical rigidity, exceptional flatness, good surface adhesion, good electrical conductivity, and excellent shielding properties. These characteristics make CuMoCu an ideal candidate for a wide variety of applications in first and second-level electronics packaging, like organic and ceramic SMT printed wiring boards, multi-chip modules, and power hybrid circuits.
Our niobium and niobium alloy sheet materials find a wide range of applications including crucibles for synthetic diamond manufacturing to aerospace propulsion nozzles. H.C. Starck Solutions' grain stabilized niobium (GSNb) sheet is a single-phase micro-alloyed niobium material that has a grain size of approximately 2 ASTM numbers finer than commercial grade niobium. This reduces the "orange peel" affect during drawing and forming operations and is particularly well suited for deep draw applications where uniform deformation is required. Additionally it has corrosion resistant qualities equal to commercial grade niobium for applications in the chemical process industry. GSNB can also be used in sputtering targets for fiber optic applications and architectural glass. In nuclear reactors it has low thermal neutron cross-section and superior corrosion resistance. It is an excellent getter and finds use in high-temperature vacuum furnaces, and is resistant to attack by the molten alkali metals found in sodium vapor lamps.
Corrosion resistant and high strength MP35N material – both flat and torsional – finds uses in numerous spring applications including orthodontics, oil field valve springs, chemical and marine equipment and aerospace seals. It combines high strength and high modulus values with outstanding corrosion resistance.
Materials
Tungsten Plate, Sheet, & Foil
Tungsten mill products available from H.C. Starck Solutions include plate, sheet, and foil with many options on width, length, and thickness. Pure tungsten flat-rolled products are fabricated from pressed and sintered powder metallurgy ingot and are rolled to a wide range of plate, sheet, and foil thicknesses. The material is 99.95% pure tungsten sheet and is normally supplied as-rolled in thicknesses below 0.030″, and stress relieved at that thickness and above.
For specific lengths, tolerance is + .0625 – 0 inch per foot of length. Tungsten foil is supplied in a coil having a minimum internal diameter of 3 inches, with a minimum coil length of 10 feet. Foil will have a bright finish and will be essentially free of surface defects or edge delaminations as determined by visual examination. Special mirror finish material is available upon request.
Molybdenum Plate, Sheet, & Foil
We produce molybdenum plate, sheet, and foil via our proprietary vacuum-arc casting (VAC) process. Flat products derived from this process are exclusive to H.C. Starck Solutions, and yield a fully homogenous system with very low residual elements, excellent strength at high temperatures, and outstanding workability; including weld-ability and general machinability.
In the vacuum arc-casting process, 99.95% pure molybdenum powder, ultra-pure molybdenum powder, or one of our molybdenum-base alloys is pressed, sintered, and melted (all under vacuum) to produce a casting weighing up to one ton. This arc-casting is then further worked by extrusion followed by forging or rolling.
Where highest purity, maximum toughness, and ductility at low temperatures are required, arc-cast molybdenum plate, sheet, and foil are available in a special low-carbon grade. This material is 99.97% pure molybdenum and contains a maximum of .010% residual carbon, compared to the nominal .030% maximum carbon content of normal arc-cast molybdenum.
H.C. Starck Solutions produces a wide range of molybdenum and molybdenum alloy mill products using two primary consolidation methods; vacuum arc-casting (AC) and powder metallurgy (PM). The availability of products from both of these established processes gives users many options in selecting a material to satisfy their specific application requirements.
For more information on specific materials, alloys, and related products, please refer to the datasheets below.
Contact a member of the team today, or request a quote for refractory plates, sheets, and foils by filling in the form below.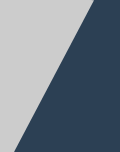 Related Datasheets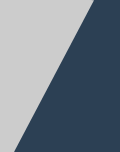 Related Brochures
Request a Quote
Please fill in the boxes on the contact form and a member of the team will contact you directly for a quotation.