Applications
H.C. Starck Solutions has one of the largest electroplating factories specializing in ruthenium, rhodium, silver, gold, electroless and electrolytic nickel coatings. Alongside electroplating, they also offer punching and stamping capabilities. This includes single and multiple hit tooling and forming and progression tooling.
The diverse range of electroplating and manufacturing techniques at H.C. Starck Solutions means that plated components for a wide range of applications can be made. Common applications include power semiconductor components, heat spreaders, heatsinks for small scale electronics and larger scale industrial and power facilities.
Market Segment
Many industries benefit from enhanced thermal management components, including the electronics, aviation, energy and manufacturing sectors. Robust, strong heat sinks and heat spreaders that are shock resistant with low coefficients of thermal expansion give more reliable performance and longer operational lifetimes. This is crucial for use in industrial settings and power plants where downtime can be costly and problematic.
Materials & Specifications
H.C. Starck Solutions has capabilities for single or double-sided coatings as well as rack and barrel plating of molybdenum. H.C. Starck Solutions has the flexibility to manufacture a range of batch sizes, from prototyping to full production runs.
If you require custom stamped or plated pieces or use heat sinks as part of your applications, contact H.C. Starck Solutions' Customer Support and Engineering Team to find the components or machining perfect for your application. Please fill out the online RFQ form with details of your inquiry and one of our engineers will contact you as soon as possible.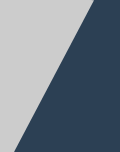 Related Brochures
Request a quote
Please fill in the boxes on the contact form and a member of the team will contact you directly for a quotation.