Applications
When all attempts at diplomacy have failed and military intervention becomes the only solution, refractory metals such as molybdenum offer the highest performance in shaped charge and explosively formed penetrator liners.  Such liners are utilized in high performance missiles used to defeat heavily armored vehicles and structures.
Market Segment
The primary market for missile warhead liners is in defense.
Materials & Specifications
H.C. Starck Solutions' expertise in producing molybdenum materials with exceptional control on grain size and texture ensures repeatable part-to-part performance in explosively formed penetrator liners.  Our long history in supplying molybdenum materials for shaped charge liners offers our customers valuable experience and expertise that helps to ensure their success.
Whether you are looking for novel materials and machining approaches for your defense or aerospace application, or pre-machined parts, contact H.C. Starck Solutions' Customer Support and Engineering Team today to find how our expertise in refractory metals can improve design and performance of your parts. Alternatively, please fill out the RFQ form online and one of our representatives will be in touch shortly to find out how H.C. Starck Solutions can work with you.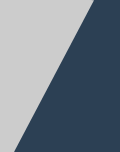 Related Brochures
Request a Quote
Please fill in the boxes on the contact form and a member of the team will contact you directly for a quotation.