Applications
For dealing with radioactive materials, tungsten alloys can be used as an isotope container for safely storing the material. Elmet Technologies (formerly H.C. Starck Solutions) products have also been used in injection syringe shielding, storage and transport and PET scanners. High density tungsten is suitable for use in medical settings, research environments and for imaging equipment – anywhere where containing radiation is a key part of safety measures.
Market Segment
Hospitals and medical settings make extensive use of ionizing radiation for medical imaging equipment as well as using nuclear medicine for both imaging and treatment. Nuclear medicine is heavily reliant on the use of radioactive isotopes, so hospitals need to have suitable isotope containers to store and transport radioactive materials.
If you work with radioactive sources and are looking for materials to make your processes safer, fill in the online RFQ form to see how Elmet Technologies' (formerly H.C. Starck Solutions) expertise in tungsten alloys and their manufacturing can provide you with optimal safety solutions for your application. Our Customer Support and Engineering Team are always available to discuss custom solutions or novel designs and help you find the perfect product for you.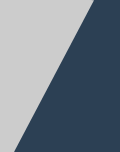 Related Brochures
Request a Quote
Please fill in the boxes on the contact form and a member of the team will contact you directly for a quotation.