Application
The aforementioned advantages make H.C. Starck Solutions' isothermal forging dies suitable for various forging applications. The manufacturing of aircraft jet engine parts is one particular application for which these dies are ideally suited. Isothermal forging dies ensure strength and durability in diverse components such as low and high-pressure turbine blades, vanes, discs, hubs, and rings.
Market Segment
The aerospace and defense markets require high-performing aircraft jet engines for commercial, private, and military purposes. Suppliers of aircraft engines rely on the expertise of H.C. Starck Solutions specialists to help develop custom components and design alloy materials to meet unique performance needs and standards of forged products for the aerospace and defense industries.
By providing large sizes of forging die in multiple shapes, finite element modeling, and customization of alloys and vacuum arc-casting process capabilities, H.C. Starck Solutions ensures isothermal forging dies fulfill market requirements.
Materials & Specifications
The materials that compose isothermal forging dies are made with exceptional metallurgical and processing expertise, resulting in superior quality molybdenum alloys for your use. H.C. Starck Solutions features two primary forging die alloys: MHC and TZM. The MHC alloy, which stands for molybdenum-hafnium-carbide, is consolidated by an efficient powder metallurgy process. This alloy contributes to isothermal forging die qualities such as strength, recrystallization temperature, thermal expansion, and conductivity. The TZM, or titanium-zirconium-molybdenum, alloy is created one of two ways: powder metallurgy like MHC or H.C. Starck Solutions' unique vacuum arc-casting process. The strength and creep resistance at extremely high forging temperatures is strengthened by the titanium and zirconium carbides in this alloy, enabling the use of elevated temperatures without the loss of strength when pure molybdenum is utilized in the forging process.
With over 25 years of supplying isothermal die components, H.C. Starck Solutions provides the highest quality service and knowledge base for your forging purposes. If you have any questions or want to learn more about our isothermal forging dies, please do not hesitate to fill out the RFQ form on-page. Alternatively, you can reach out to our highly experienced Customer Support and Engineering Team.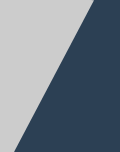 Related Datasheets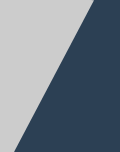 Related Brochures
Request a Quote
Please fill in the boxes on the contact form and a member of the team will contact you directly for a quotation.