Applications
Chemical Processing Equipment
High Temperature Processing
Other Electronics
Propulsion
Thermal Spray
X-ray Generation
Market Segment
Advantages
H.C. Starck Solutions' quality-assured materials development and processing capabilities ensure that high-performance powders can be generated to specific customer requirements with exceptional material properties. This includes: irregular or spherical powder morphology with tight control of particle size distributions (PSDs); high reproducibility; and outstanding purity levels.
We can customize key particle properties based on unique customer specifications and can generate quantities from the lab-scale up to high volume automated manufacturing. Additionally, the H.C. Starck Solutions team is available to assist with R&D services for custom high-performance powders and alloys.
Application
World-class application technology and laboratory services enable us to tightly control the processing parameters for a range of refractory metals. This forms the backbone of our customer-centric high-performance powder design capabilities, servicing applications as varied as:
Additive Manufacturing
Alloying
Brake Pads
Ceramic Metallization
Chemical Catalysts
Detonation Initiators
Diamond Tooling
Electronics
Heating Elements
Infiltration
Metal Injection Molding
Metal Matrix Composites
Photovoltaics
Pressed and Sintered Ingots
Pressed and Sintered Shapes
Thermal Spray Technology
Sputtering Targets
X-ray anodes
Materials
We offer a wide variety of high-performance molybdenum powders in the size and purity to match any customer's requirements, from extremely fine metal injection molding powder (MIMP) to flowable ready-to-press powder (RTP). Our expansive powder production capabilities mean we can meet stringent specifications, and offer a wide range of molybdenum alloys, such as TZM (Mo-0.5Ti-0.1Zr) and MHC (Mo-1.2Hf-0.1C), or oxide dispersion strengthened alloys such as MoLa (Mo-1.0La2O3).
H.C. Starck Solutions molybdenum powders are similarly produced in a hydrogen atmosphere, using molybdenum trioxide (MoO3) and ammonium molybdates. This is a finely-tuned process that enables the generation of high-performance molybdenum powders.
The physical and chemical properties of the powders can be adjusted to meet individual customer requirements. Typical purity exceeds 99.95%. Standard screens sizes of -5 to -325 mesh are available, with finer sizes down to -635 mesh available on lab scale quantities. Split screen fractions such as -100+325 mesh are also available. The oxygen content can be offered at lower levels through special reduction conditions as well as special packaging to protect the powder.
| Product Type | Short Description | Key Feature |
| --- | --- | --- |
| MMP/MoMP | High purity molybdenum powder for pressing and sintering applications | Highest Purity |
| OMPF | Fine molybdenum powder for applications like catalysts, conductive inks or alloy additions | Finest size |
| MIMP Type I | Highly deagglomerated high purity molybdenum powder for applications like paste or metal injection molding applications | High purity, lower oxygen |
| MIMP Type II | Highly deagglomerated molybdenum powder for applications requiring the finest powders for ceramic matallization or metal injection molding applications | Finest agglomerate size |
| PDMP | Plasma densified pury molybdenum powder designed for additive manufacturing and thermal spray applications | Bulk density>5g/cc |
| RTP | Ready-to-Press molybdenum powder with organic binder, which is a uniformly agglomerated pure molybdenum powder designed for uniform mold filling and high pressed and sintered density | High Green Strength |
| SOMP | Agglomerated and sintered spherical powder for thermal spray applications | Custom sizes available |
Thermal Spraying with Mo Powders
Innovation is the key to H.C. Starck Solution's success in developing the highest quality molybdenum powders for thermal spray applications. Our molybdenum thermal spray powders are spherical, flowable and designed to extend the life of products by repairing worn and damaged surfaces, and protecting against the detrimental effects of erosion, wear and corrosion. Our thermal spraying powders involve the disposition of powders covering a substrate forming an even coating of contiguous layers.
Diverse Spraying Processes:
Plasma
Flame
Detonation
High velocity air fuel (HVAF)
High velocity oxy-fuel coating spraying (HVOF)
Contact a member of the team today, or request a quote for high-performance powders by filling in the form below.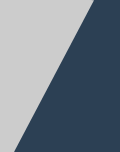 Related Datasheets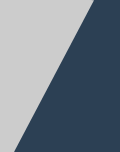 Related Brochures
Request a Quote
Please fill in the boxes on the contact form and a member of the team will contact you directly for a quotation.