Application
The melting, homogenizing, feeding and shaping of glass products are some of the main applications for glass melting electrodes. As the name implies, glass melting electrodes are used as resistance heating elements that are submerged under a pool of molten glass and maintain the material at the proper processing temperature.
H.C. Starck Solutions offers these electrodes in a range of molybdenum and molybdenum alloys and in a wide range of sizes suitable for various furnace designs and glass chemistries.
Market Segment
The glass industry relies heavily on efficient, high-performing glass melting electrodes. For example, this technology is used in the production of products like ceramic fibers, fiber glass and glass containers. Additionally, melting is necessary for glass insulation, lighting fixtures and decorative flat glass in architecture and construction. Glass melting can even serve some pharmaceutical market purposes.
The electrodes by H.C. Starck Solutions possess superior quality and meet the highest product standards for efficient glass melting and electric boosted melting applications. The manufacturing and production markets that use and need glass are thus impacted heavily by improved glass melting processes.
Materials & Specifications
High purity molybdenum (Mo) and premium molybdenum-zirconium (MoZrO2) are used in our glass melting electrodes because they can resist extremely high temperatures necessary to melt and manipulate glass materials. Sometimes these temperatures reach over 2000 °C.  Molybdenum provides strength, stability, high thermal and electrical conductivity, and a low coefficient of thermal expansion (CTE).
This material minimizes detrimental glass discoloring due to outstanding resistance to chemical corrosion. Molybdenum electrodes possess a rigidity that makes for easy installation and electrical properties that boost efficient machine operation.
As a worldwide leader in refractory metals, H.C. Starck Solutions has the expertise in working with alloys for high performance applications in many markets, including the glass industry. H.C. Starck Solutions promises outstanding quality service and a diverse and rich knowledge base for your glass melting purposes.
If you have any questions or want to learn more about our glass melting electrodes, please do not hesitate to fill out the RFQ form on-page. You may also contact our highly experienced sales representatives on our Customer Support and Engineering Team.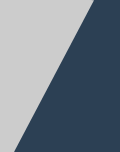 Related Datasheets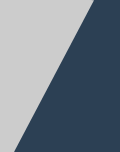 Related Brochures
Request a Quote
Please fill in the boxes on the contact form and a member of the team will contact you directly for a quotation.