Applications
Chemical Processing Equipment
Semiconductor
Market Segment
Application
H.C. Starck Solutions offers reduced operating costs with their durable refractory metal crucibles. Their longevity also means there is reduced machine downtime for improved productivity. These crucibles are suitable for a range of melts, including quartz, sapphire and some very low wettability non-ferrous metal melts. H.C. Starck Solutions products have outstanding thermal shock and corrosion resistance, with excellent thermal stability, making them suitable for a wide range of applications where melts are used.
Market Segment
Crucibles are used in a wide range of markets and industries that employ molten materials as part of their manufacturing process. Many of these industries will often have very unique processing capabilities as exact blends of materials, furnaces and end products tend to vary from processing plant to plant.
Materials & Specifications
H.C. Starck Solutions offer long-lasting crucibles in a variety of metals, including Mo, TZM, MoLa,  and W. Alongside their standard range of crucibles, H.C. Starck Solutions can also supply spun crucibles where bespoke solutions are required as well as support in the manufacturing of prototypes, single parts and small batches. Spun crucibles are ideal for sapphire growing as they can withstand the melt temperatures and their inert nature results in higher purity sapphire crystals.
If you are interested, find out how H.C. Starck Solutions' refractory metal crucibles could benefit your processing applications, contact our Customer Support and Engineering Team today. Or, fill in your details on the RFQ form online to learn more about H.C. Starck Solutions' product range and see how our knowledge base could support you.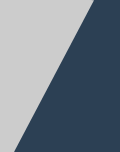 Related Datasheets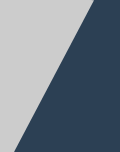 Related Brochures
Request a Quote
Please fill in the boxes on the contact form and a member of the team will contact you directly for a quotation.