Applications
Additive Manufacturing
Alloy Additives
Automotive Components
Balance & Vibration Control
Biomedical Components
Chemical Processing Equipment
Crystal Growth
Flat Panel Display
Fusion Energy
Glass Melting
Heat Management
High Energy / Waste Containment
High Temperature Processing
Isothermal Forging
Munitions
Other Electronics
Propulsion
Radiation Management
Semiconductor
Sputtering
Superconductivity
Thermal Management
Thermal Spray
Toll Processing
X-ray Generation
Market Segment
Application
As one of the primary feedstock forms for metal processing industries, bars and rods from H.C. Starck Solutions are used wherever high purity and workability are critical.
We produce bars and rods from a range of refractory metals and alloys, offering corrosion resistance, superior mechanical strength, and heat resistance for the most demanding use cases.
Materials & Specifications
Niobium
H.C. Starck Solutions niobium and niobium alloy rod is hot and cold worked from ingots. Forging, rolling, swaging, and drawing are used to produce diameters as small as ¼".
We offer a range of niobium materials in rod and bar form, including NRC® niobium metal and Grain Stabilized Niobium (GSNb), a single-phase micro-alloy for applications that demand consistently finer grain sizes, and C103 an aerospace alloy typically used in rocket engine applications.
Molybdenum
Our arc-melting and powder metallurgy processes deliver bars and rods in a variety of molybdenum formulations; from 99.97% pure molybdenum (from 1/8in to 4in diameter) to alloys including Mo30W (1/8in to 3 ¼in), TZM (1/8in to 3 ½in (90mm), MHC (¼into 3 ½in) and many others.
Tantalum
H.C. Starck Solutions has developed proprietary techniques to overcome tantalum's extremely high galling tendencies.
Our tantalum rod is generally supplied with a forged surface above in diameter, and a swaged or drawn finish in smaller diameters.
ULTRA76 tantalum alloys offer enhanced corrosion resistance for the most demanding applications. All our tantalum is EICC certified and comes from non-conflict sources.
Tungsten
We have been manufacturing tungsten products for over 100 years and provide a range of tungsten heavy alloy bars and rods for engineering, aerospace, and medical technology applications.
Use the form below to request a quote, or get in touch with our sales team to find out more about our range of materials and manufacturing capabilities for metal bars and rods.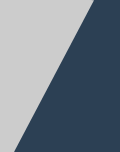 Related Datasheets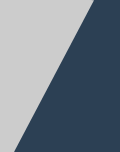 Related Brochures
Request a Quote
Please fill in the boxes on the contact form and a member of the team will contact you directly for a quotation.