Applications
Balance & Vibration Control
Market Segment
Advantages
Our high-density balance weights are compact products ideal for applications where space is at a premium. Based on tungsten heavy alloys (WHA) with densities over 60% higher than lead, our balance weights empower manufacturers with small-form ballast for maximum weight in the smallest space. This allows for greater positioning flexibility and overall improvements in confined space utilization.
Application
Our tungsten heavy alloy balance weights are ideal for fine balancing and vibration control in aerospace engineering. Manufactured from the highest quality tungsten heavy alloys, our balance weights offer a non-corrosive, high-density solution to both commercial and military aircrafts. Flight control systems, rotor, and propeller blades, center of gravity adjustments, and more; Elmet Technologies (formerly H.C. Starck Solutions) delivers custom-built parts for various critical components in fixed and rotary-wing aircraft.
Market Segment
The needs of three key market segments are served by our high-performance tungsten balance weights: aerospace, defense, and industrial processing. At Elmet Technologies (formerly H.C. Starck Solutions), we understand the differing objectives and critical to quality parameters of manufacturers and process engineers in these diverse market areas. Consequently, we engineer our balance weights using a choice of tungsten alloys from two world-recognized material families (Kulite® and HPM Tungsten).
Decades of refractory metals expertise stand behind our manufacturing of exceptional quality balance weights for all applications across the aerospace and defense industries, as well as industrial processing sectors.
Materials
Tungsten heavy alloy (WHA) is the perfect material for high-density objectives. H.C. Starck Solutions has decades of expertise in working refractory metals into end-use net shapes that meet critical mass/shape requirements.
Our tungsten balance weights are based on a choice of alloys under the Kulite® and HPM Tungsten brands, with a density range of approximately 17.0 – 18.5 g/cm3. See the table below for a complete breakdown of the tungsten alloys available from Elmet Technologies (formerly H.C. Starck Solutions).
Contact a member of the team today or request a quote for our class-leading tungsten balance weights by filling in the form below.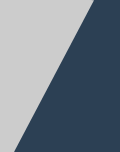 Related Datasheets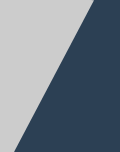 Related Brochures
Request a Quote
Please fill in the boxes on the contact form and a member of the team will contact you directly for a quotation.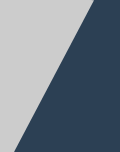 Kulite® tungsten alloys
K1700 thru K1850
Ultimate Tensile Strength
Thermal Expansion Coefficient
(x 10 ⁻⁶/K)
(20 °C - 500 °C)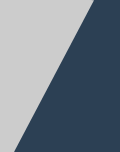 HPM tungsten alloys
Typical properties of tungsten composite materials
Tensile strength (typical value)
Elongation (typical value)
Young's modulus (average value)
Median coefficient of linear thermal expansion 20 - 100 °C
Electrical conductivity (average value)
Specific electrical resistance (average value)