Employee Development & Occupational Safety
H.C. Starck Solutions bears responsibility for its employees, their development and safety. Furthermore, H.C. Starck Solutions plays an active role in society and participates in a multitude of diverse social activities. For us to achieve long-term success, we need qualified and committed employees. For this reason, H.C. Starck Solutions focuses on employee development, for example through training courses and continuing education programs, and on having an inspirational corporate culture; it also places value on having effective health and occupational safety strategies.
The Talent Management team in the Human Resources department plans and coordinates all the company-wide activities aimed at recruiting, retaining, and developing the potential of employees. The Health & Safety teams ensure employees at every H.C. Starck Solutions plant in the world enjoy a healthy and safe working environment. H.C. Starck Solutions complies with internationally applicable health, safety, environmental and quality guidelines. The company regularly carries out safety inspections and workplace risk analyses, and offers intensive training courses to inform employees about potential hazards and how to react correctly in emergency situations.
Society & Community Engagement
H.C. Starck Solutions focus is on having a strong local presence in the regions where its plants are located, and on development and growth in the chemicals sector. This includes supporting young people in their academic and professional careers, contributing towards the dialog between science, business, and the community, and being active in professional networks.
There are numerous examples of H.C. Starck Solutions community and social involvement. For example, the company supports a range of scientific programs, and young scientists at universities, and also holds presentations at conferences worldwide. Company tours, school visits to give students a taste of what is involved in various occupations, partnerships, offers of work placements and diploma theses, and presentations at schools and universities are all designed to help young people get a clearer idea about their future professional goals. H.C. Starck Solutions employees worldwide also participate in a multitude of diverse social activities.
Suppliers Code of Conduct
The H.C. Starck Inc. Supplier Code of Conduct establishes standards to ensure that working conditions of its supply chain and suppliers are safe, that workers are treated with respect and dignity, and that business operations are environmentally responsible and conducted ethically. H.C. Starck Inc. Suppliers shall also require their next tier suppliers to acknowledge and implement the Code.
The H.C. Starck Code of Conduct goes beyond legal compliance, drawing upon internationally recognized standards and is fully nested within the Responsible Business Alliance Code of Conduct of 2018, in order to advance social and environmental responsibility and business ethics. H.C. Starck Inc. is committed to obtaining regular input from stakeholders in the continued development and implementation of the Code of Conduct. The Code of Conduct is a commitment to ensure:
Labor
Health and Safety
The Environment
Business Ethics
are all considered and respected during every decision and action made throughout the Supply Chain by H.C. Starck and all of its partners.
Full details of the H.C. Starck Supplier Code of Conduct are available to download.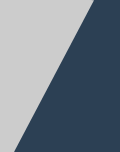 Related Documents