Applications
Refractory metals, including molybdenum, tungsten, tantalum and niobium, are ideal for numerous applications. Their very high melting points (> 2000°C) mean these materials can be used to handle metals for evaporation and deposition, or molten melts, with no risk of the container resulting in any contamination of the finished product.
Such metals, and their alloys, have excellent thermal properties and stability, and this is part of why they have become very widely used for components in aviation, manufacture, medical devices, defense, energy, environmental technologies, energy and a vast number of other industries and applications.
Market Segment
Most industries have some degree of time sensitivity in their manufacturing. Whether developing prototypes or large-scale production runs, delays in manufacturing and testing due to the arrival of raw material means additional costs and wasted opportunities for developing value.
Materials & Specifications
H.C. Starck Solutions offers refractory materials in sheet and rod form including molybdenum, tungsten, tantalum and niobium. H.C. Starck Solutions holds ISO 9001 and ISO 14001 for their products as well as certification for EICC Approved Conflict-Free Materials for their tantalum and tungsten.
A range of sheet thicknesses and rod diameters are available in the different metals and all of their metals are over 99.95 % purity. More information on these ranges is available on request, so do not hesitate to get in touch with H.C. Starck Solutions today.
To get your fast-track quote and information today, fill out the online RFQ form with your details and any questions or get in touch with our Customer Support and Engineering Team. They can support you through fast-track ordering and making sure you choose the right product for your application.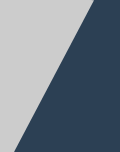 Related Brochures
Contact Us
Please fill in the boxes on the contact form and a member of the team will contact you directly for a quotation.