Applications
Chemical Processing Equipment
High Temperature Processing
Market Segment
Applications
Many industrial processes require handling concentrated acid through tubing at elevated temperatures. H.C. Starck Solutions' welded tubing exceeds ASTM B 521 and can withstand the stresses of being fabricated into various parts of chemical processing equipment such as bayonet heaters in corrosive environments, heat exchangers, condensers and coils. This, combined with H.C. Starck Solutions' range of manufacturing capabilities, mean that refractory metals can be used for a variety of tubing and vessel shapes and types of chemical processing.
Market Segment
The pharmaceutical and chemical manufacturing markets rely on high quality, corrosion resistant tubing as part of manufacturing equipment. Many industrial synthetic processes, particularly for the production of fine chemicals, have such needs, so there is often a requirement for custom-designed tubing with tuned thermal properties to ensure reagents are kept at the correct temperatures.
Materials & Specifications
One of the significant advantages of choosing tubing with very high corrosion resistance is it means that tubes can be designed with thinner walls. This is because typically larger tube walls are used than strictly necessary to allow for corrosion over time. With H.C. Starck Solutions' tantalum alloy tubes, wall thicknesses can be as thin as structural conditions will permit, saving on space and materials costs.
Do your processes require the transport and control of difficult to handle corrosive substances? Are you looking to minimize downtime due to the need to replace tubes frequently? Fill in H.C. Starck Solutions' online RFQ form today to find out more about our extensive corrosion-resistant project range or discuss with our engineers and sales representative through our Customer Support and Engineering Team to find out about our custom solutions.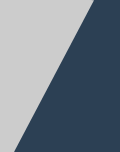 Related Datasheets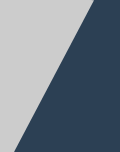 Related Brochures
Request a Quote
Please fill in the boxes on the contact form and a member of the team will contact you directly for a quotation.