Applications
Chemical Processing Equipment
Market Segment
Applications
All industries are at risk of part failure, but H.C. Stark Solutions repair kits are particularly aimed at parts used in corrosive atmospheres. Currently, H.C. Starck Solutions can provide corrosive-resistant materials and repairs for bayonet heaters in corrosive steam environments, heat exchangers, condensers and coils, pumps, bodies and casings, crucibles and paddles stirrers and agitators. Many of the key components for industrial processing and manufacture can benefit from H.C. Starck Solutions' corrosion-resistant equipment.
Market Segment
Many industries make use of glass-lined processing equipment due to its chemical stability. This includes the chemical, petrochemical and pharmaceutical industries. For industry, where downtime means wasted expenses and missed profits, patch repair kits offer a quick and reliable solution to equipment failures of tanks and vats and can be used to improve upon product lifetimes.
Materials & Specifications
H.C. Starck Solutions makes its repair kit components from NRC76 and ULTRA76 Tantalum-tungsten alloys. These alloys offer high corrosion resistance compared to pure Ta. Their thermal and chemical stability can enhance processing times as these alloys can tolerate high temperatures without undergoing expansion and, therefore, shorter heating/cooling cycles.
Are you looking to minimize processing downtime and extend the lifetime of your equipment? Fill out the online RFQ form today with details of your processing needs and materials and H.C. Starck Solutions can help you find the right solution. Or, contact our Customer Support and Engineering Team to see where our repair kits can help get you back to work quickly.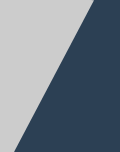 Related Brochures
Request a Quote
Please fill in the boxes on the contact form and a member of the team will contact you directly for a quotation.