Applications
Additive Manufacturing
High Temperature Processing
Market Segment
Applications
Satellites and space vehicles all require small propulsion sytems to maintain their orbital trajectory or to perform course correction maneuvers.  Small refractory metal nozzles are a critical component within such propulsion systems that direct and control the thrust.  Such small nozzles are also used in divert and attitude control motors used to maneuver missiles.
Refractory metal nozzles also find application in the industrial processing of high performance materials.  Heavily filled plastics are difficult to injection mold and often require hot runner nozzles for best manufacturing yields.  In other industries, processing of ceramic fibers utilize refractory metal nozzles.  Often refractory metals offer the best combination of high temperature mechanical properties, thermal conductivity and thermal expansion behavior for these applications.
Market Segment
Nozzles are a key part of many manufacturing applications as well as for use in aerospace and defense. H.C. Starck Solutions provide a variety of nozzle components and can also design custom solutions where required. They can also provide hot runner nozzles for plastic injection molding, where the thermal properties of the alloys used for the nozzle ensure that the plastic is heated uniformly during the process.
Materials & Specifications
C-103 is one of the specific materials that has been used with great success in the rocket nozzles as this material has led to a dramatic reduction in the mass that must be transported and has improved propulsion properties – one of the key advantages of using refractory metals for these applications.
TZM and tungsten heavy alloys are materials often selected for application in hot runner nozzles.  Their mechanical properties, thermal expansion and thermal conductivity make them the best technical solution for specific injection molding materials.
Do you rely on nozzles as part of propulsion systems or as part of your manufacturing process? Fill in the online RFQ form to see how H.C. Starck Solutions' unique manufacturing capabilities can benefit your application with lightweight, thermally resistant components. Contact our Customer Support and Engineering Team, our technical and design engineers can help you find the right combination of materials and design for the best performance.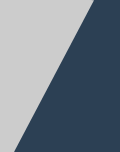 Related Brochures
Request a Quote
Please fill in the boxes on the contact form and a member of the team will contact you directly for a quotation.