Applications
Heat Management
Other Electronics
Radiation Management
Market Segment
Application
H.C. Starck Solutions can etch features +/- 20 microns with +/- 5 microns for single features. This can be used for a variety of small electronics components, parts for medical devices and a host of other applications.
In particular, chemical etching can be beneficial for heat sinks to enhance the rate of heat transfer. The types of complex patterns that can be created through chemical etching can be used to thin heat sinks for weight-critical applications such as for aviation and the careful distribution of thermal loads.
Market Segment
Chemical etching has been widely adopted in product manufacture for a variety of industries. As it is compatible with a range of materials, including aluminum, nickel, steel and molybdenum, chemical etching is a highly versatile technique. The rapid machining speeds and reproducibility make it ideal for products on both a small and large scale.
Materials & Specifications
One key benefit of using chemical etching in manufacture is that no stress is applied to the substrate during the etching process. The product remains in a relaxed state throughout, and therefore there are no concerns about stress-induced damage or distortion of the etching.
Unlike laser or electron beam machining, chemical etching does not induce any thermal load on the sample either. H.C. Starck Solutions primarily uses etching solutions that do not introduce any additional impurities into the machined substrate. Other than removing the mask, no cleaning of the etched surface is required post milling either.
Find out today more information about H.C. Starck Solutions' chemical etching capabilities by filling out the RFQ form today. H.C. Starck Solutions' Customer Support and Engineering Team can also bring their extensive expertise to how chemical etching can provide the right components for you.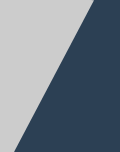 Related Brochures
Request a Quote
Please fill in the boxes on the contact form and a member of the team will contact you directly for a quotation.