Our Experience
> 45 years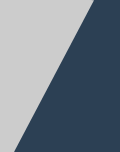 Industries
Aerospace & Defense
Balance Weights
RF Components
Nozzles/Vanes
Electro-Plating & Etching
Others at customer request
Electronics
(Thermal Management)
Power Semiconductors
Clip Interconnectors
Heatsinks
Electro-Plating & Etching
Others at customer request
Industrial/Fast Track
Heat Treatment Furniture
CPI
Compressor Springs
Fast Stock Material Supply
Fabrication at customer request
Fast Track
A dedicated Sales and Materials prep team providing the customer with 24 hour quoting for stock material and shipment within 3 days from receipt of order. Non-stock requests are quoted using our global supply chain and we offer one of the largest inventories of refractory materials available at competitive prices with excellent customer service.
Customers who have a requirement for large quantities of material in sheet, rod or bar form on a more regular basis or as semi-finished product can also be supplied via Fast Track as we are supported by H.C. Starck Solutions' global supply chain.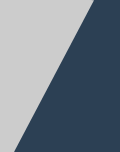 Service Offering
Plating
With a world class dedicated electroplating facility, the current chemistry gives us the capability to plate pieces made from molybdenum, tungsten, and copper but this can be expanded where opportunity exists for other material requirements.
To enhance molybdenum's ability to perform, we offer the industries approved plated surfaces:
Nickel – Higher temperature brazing attachment. Primer layer for Gold & Silver.
Nickel phosphorus
Silver – Low temperature solder attachment.
Gold – Ultra Sonic Welding. Brazing attachment Nickel Oxide & Acid Etch protective layer.
Rhodium – Pressure contact Hard Coating friction reducing layer.
Ruthenium – as per Rhodium, customer driven preference.
Rhodium
within 0.1µm specification
Ruthenium
within 0.1µm specification
Nickel
within 3µm specification across a Jig Size 600mm x 300mm up to 10µm thickness
Electroless Ni
within 1µm specification across a Jig Size 600mm x 300mm up to 30µm thickness
Gold and Silver
within 3µm specification across a Jig Size 600mm x 300mm up to 10µm thickness
Welding
Our welding chamber for product line fabrication has the dimensions of L 1200 x H 650 x D500mm. The vacuum chamber is pumped down to a high vacuum and then filled with argon to create an atmosphere of c5ppm of oxygen to stop any oxidization occurring when welding.
Applications
Furnace Parts
Heat Shields
Hot Zone Replacement Parts
Tantalum Hot Zones
Benefits of an oxygen & nitrogen free welding environment
Prevention of oxidization
Reduction of fume formation
Smooth weld seams
Avoidance of post-welding treatment
Materials
Tantalum
Molybdenum
Niobium
Others by request
Request a Quote
Please feel free to fill in the contact form at any time and an appropriate member of the H.C. Starck Solutions team will reach out to you in due course.
If you would like to speak with someone directly in your region, the relevant contact information is below. You may also reach our customer service team here: +1 480 977 6108